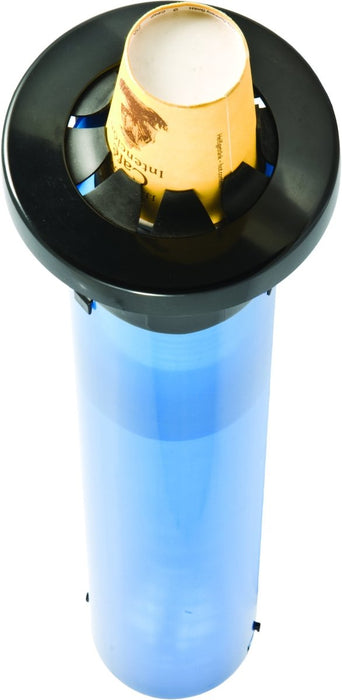 Cup Dispenser - Sentry® Adjustable
Simple: 'set it and forget it' operation provides easy and exact adjustment (even with cups loaded), while attractive trim ring prevents customer tampering.
Prevents cup damage: Adjustable Lifetime Levers™ are engineered with a revolutionary design that prevents marking of cups, while providing smooth, one at a time dispensing. Lifetime Lever™ angled construction also prevents damage to cups while loading.
Prevents Contamination: Innovative Contamination Guard prevents debris from entering dispenser and Food Safe Blue transparent tube allows for fast cleanliness check.
Suitable for vertical or horizontal Application
No wearing parts. Simple adjustment for any cup. Paper, foam or plastic. Will not damage cup edges