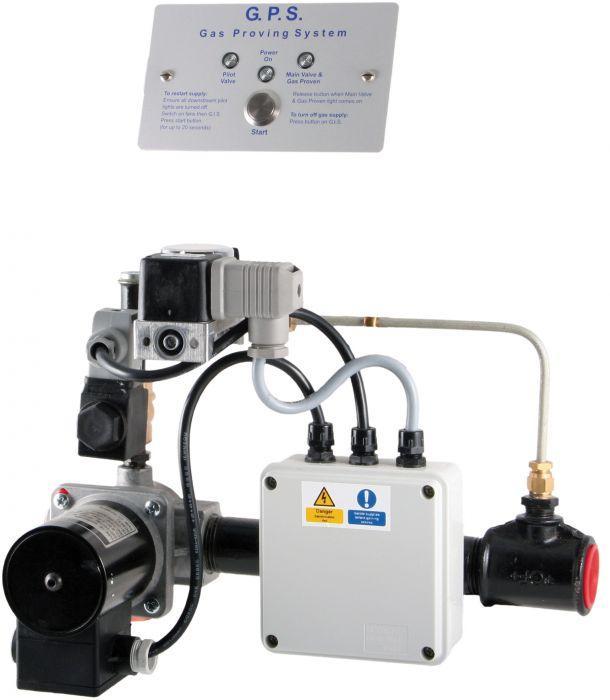 • Ensures that the gas supply cannot be switched on if appliances or pipes are leaking
• Equipment includes modified solenoid and GPS control box
• Order as Left or Right handed
• Easy to fit as all pre-wired
• Requires GIS box to operate
• Simple and fail-safe test takes less than 20 seconds
• High quality components (Honeywell & Dungs)
• To suit gas supplies from ½" to 2"
Why fit Gas Proving?
To comply with current gas regulations, any kitchen fitted with gas appliances that does not have flame safety devices is advised to have a gas proving system installed to comply with Gas Safe best practice. GPS is designed to match and work with any one of our Gas Interlock Systems (GIS).
Operation
Check all pilot lights are extinguished. Turn on fans. Activate gas interlock system by pressing START button on GIS. Conduct gas proving by pressing START button on gas proving system (GPS). Hold the button for up to 20 seconds. If pressure in the system sufficient then the solenoid will open and allow the gas to flow to the appliances.